The Tragedy Involving Wrestler Rockin' Rebel
Rockin' Rebel, whose real name was Charles Williams, was trained by Ricky Morton and Robert Gibson of The Rock 'n' Roll Express.
Standing at 6-feet tall and 245 pounds, Williams would make his wrestling debut in late 1988.
A year later, he would have four matches for the WWF where he was on the losing end in singles matches against The Honky Tonk Man and Brutus "The Barber" Beefcake and in tag matches against The Powers of Pain and The Fabulous Rougeau Brothers.
Williams would also have a solitary NWA Power Hour match where he was one of two enhancement talents to lose to "Mean" Mark Callous. Callous would later go on to become The Undertaker.
Williams Becomes Rockin' Rebel
From 1990-'91, Williams wrestled for the Tri-State Wrestling Alliance, where he worked under the name Rockin' Rebel.
He would become the first Tri-State Champion and was in a high-caliber tag act with Jimmy Jannetty called The Confederacy.
Once this territory closed, he would join Eastern Championship Wrestling in 1993.
Rockin' Rebel in ECW
Rockin' Rebel would become a common face in early ECW, often competing in preliminary matches.
Significant matches of his time in ECW include defeating Tony Stetson on the first episode of ECW TV, two ECW World Heavyweight Championship challenges against The Sandman, challenging for the ECW Television Championship against J.T. Smith at Ultimate Jeopardy, a loss to Tommy Dreamer at 1994's When Worlds Collide, and an ECW Hostile City Showdown loss to Mikey Whipwreck for the TV belt.
Rockin' Rebel in early ECW.  According to legend, Rockin' Rebel was the one who suggested that ECW owner Tod Gordon hire Paul E. Dangerously (Paul Heyman) as a booker after "Hot Stuff" Eddie Gilbert was fired from the promotion.
More Rockin' Rebel Tales from ECW
Another notable tale from his time in ECW came at a live event.
The show opened with a No. 1 Contenders Battle Royal match for the ECW title. Before the match, Paul E. told Rockin' Rebel that he would be winning. It, of course, turned out to be a practical joke as everybody in the ring promptly attacked Williams and quickly tossed him out of the ring!
Rockin' Rebel would be gone from ECW by late 1994, and he would soon find himself working several enhancement talent matches on WWF and WCW B-shows.
For many years, Rebel would work the independent scene across the States, Puerto Rico, Japan, and South Korea. He would form the Darkside tag team with old ECW alumni Matt Borne (the first Doink the Clown in the WWF) and later wrestle for Combat Zone Wrestling and Big Japan Pro-Wrestling.
He would wrestle his final match on May 10th, 2014, against current AEW wrestler and trainer QT Marshall.
A Horrific Murder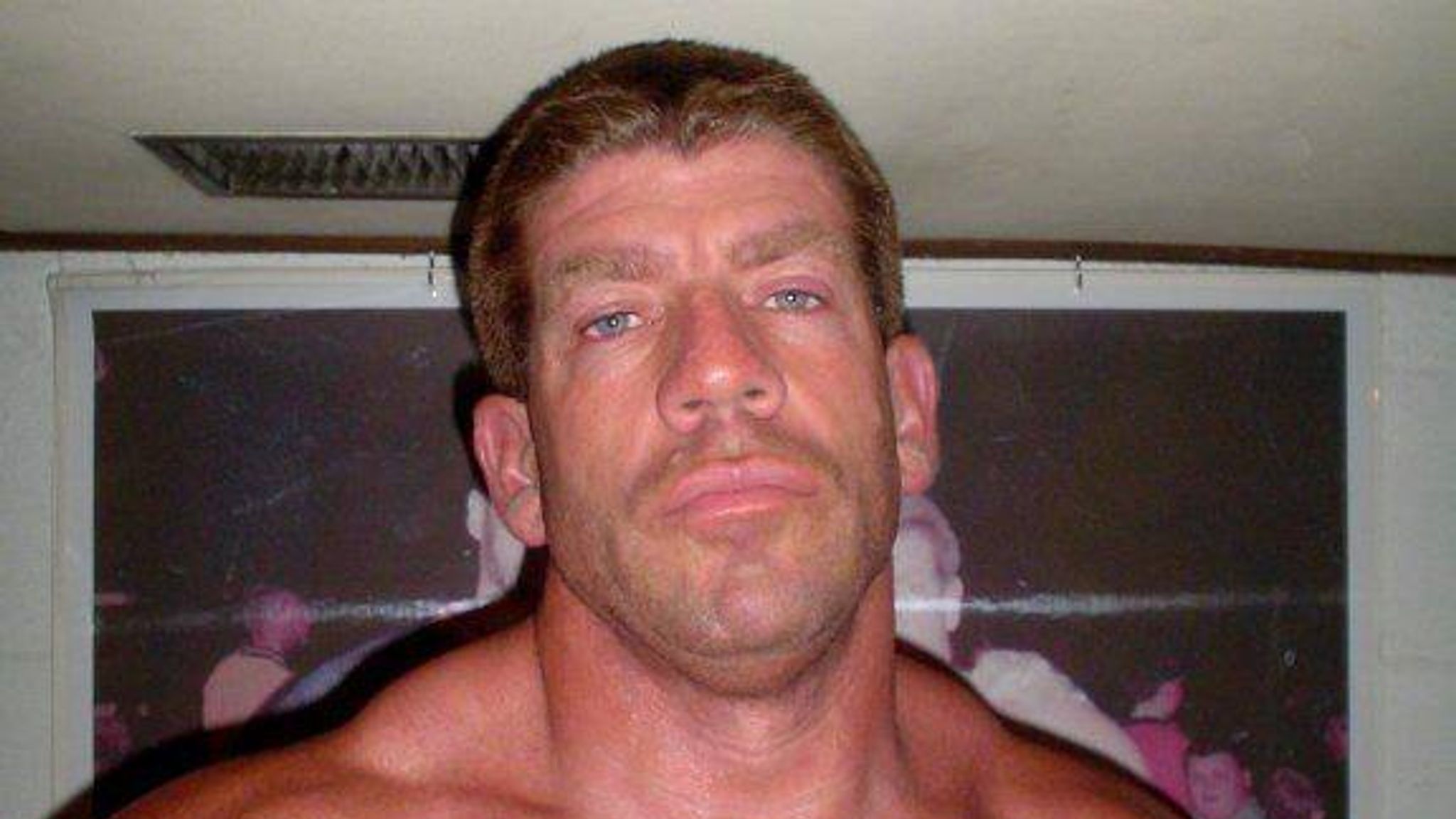 In the early hours of June 1st, 2018, the unthinkable occurred. Chuck Williams died of a self-inflicted gunshot wound. The West Goshen Town Police Department would later disclose that he had also fatally shot his wife, Stephanie, 50, before turning the gun on himself.
Tragically, their bodies were found by their 10-year-old children.
Only days earlier, on May 29th, 2018, at 4:29 a.m., Rebel posted a then-heart-warming post that read: "Days of spending time with the ones who love you and you love them are far and few, make them count…"
Alongside the Facebook post was a happy family picture of his wife and both children.
Reaction to the News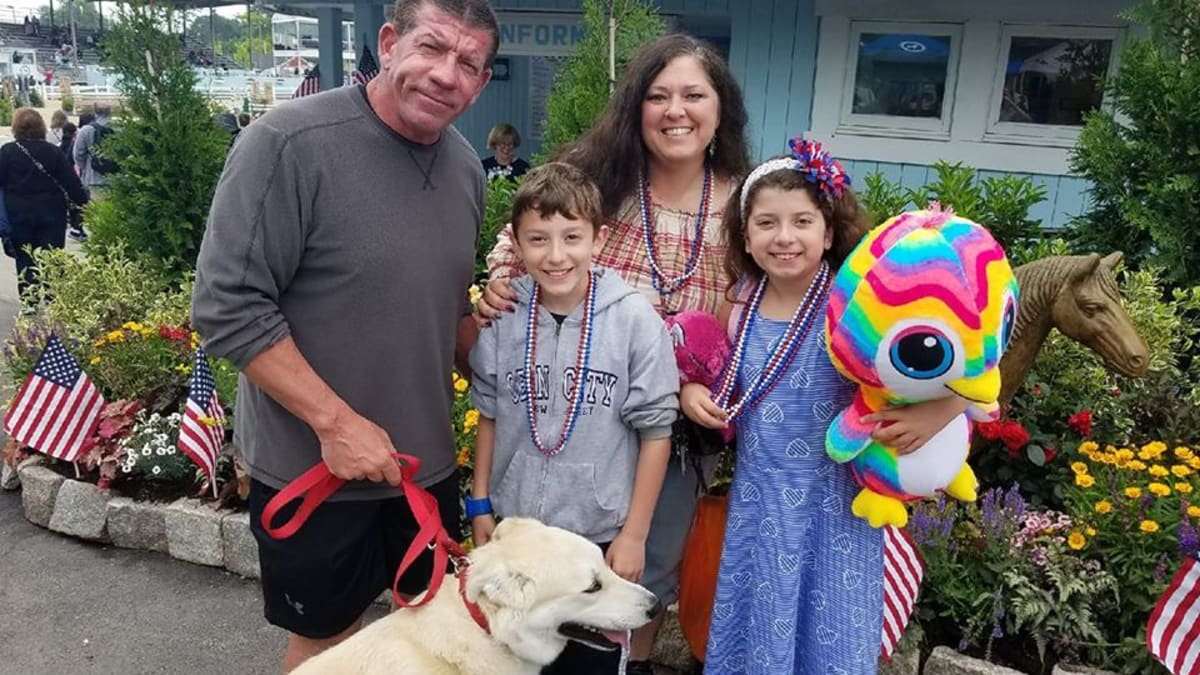 News of what happened to the Williams family traveled quickly, and many fellow wrestlers were shocked by this tragic incident.
"The Franchise" Shane Douglas knew Rebel for over two decades, stemming from their days together in early ECW.
On the 50th episode of his Triple Threat podcast alongside The Two Man Power Trip, Douglas admitted, "[Rockin' Rebel] wasn't the kind of guy who would let his hair down with you. If you were talking about subject A, he would say a few things about subject A and was on his way. He was like an overly intense guy. He'd scream about a parking spot type of thing!"
Douglas continued, "I didn't read any of the Facebook posts, and I didn't know his wife but my condolences to the family and obviously the children. The biggest heartbreak of this thing to me is that the kids were in the house allegedly. From what I am reading online, the kids were in the house when this happened.
"Can you imagine if you hear a couple of shots and you find your mother and your father just lying there dead? I can't think of anything more horrible for a child. No kid should have to witness something like that let alone the loss of their mother at the hands of their father."
Other's Speak Out About Williams' Abusive Past
Elsewhere, "X-Pac" Sean Waltman would read on his podcast 1, 2, 360 a message sent to him by an anonymous ECW original. The message proclaimed, "[Rockin' Rebel] wasn't a good guy at all. Stephanie lived in fear for her life all the time."
Waltman would continue, "Chuck did time in jail in the '90s for holding her hostage in a closet with a fire-arm to her head. His family talked her into not pressing charges. She would try to leave him, but he would always threaten to kill himself. The one time she tried to leave he called her at her moms.'"
This would mirror a report a neighbor would make to the news shortly after their passing. "They were quiet, they kept to themselves," neighbor Stephanie Seiple told the news according to Fox News. "There were always problems over there. The police were there a lot."
Former ECW star The Blue Meanie on Twitter wrote, "Learned of some horrible news. Tragic news. I'm speechless, honestly. Rest in peace, Stephanie Burtnett. My heart breaks for her children. My thoughts go out to her family. Godspeed."
The Aftermath
On his show, Waltman would later add, "It seems like a lot of people failed this poor woman and now there are two ten-year-old kids that don't have a mom and it's so ******* sad."A GoFundMe page was set up by Stephanie's family. The fundraiser's description would describe their lost daughter in detail as "the first-born leader, the glue, the best friend, the heart of gold, the crafty one, the brain, and most importantly the best mother those children could ever have."
On June 28th, 2018, Kyros Law stated that the family of Chuck Williams donated his brain for CTE research.
This is a common occurrence where the mind of the killer is observed. Such research has been carried out on dead serial killers such as Ed Gein, John Wayne Gacy, and Jeffrey Dahmer.
Williams Removed From Wrestling History
According to Cagematch.com, Rockin' Rebel is now one of the lowest-ranked wrestlers on their website. With a 1.48 rating, it makes him the 41st worst-rated amongst all of the wrestlers listed on their website.
WWE has also scrubbed his name from the WWE Network. Like what they've done with Chris Benoit, Rockin' Rebel's ECW matches on the WWE Network are presented in a way where his name is not mentioned, only giving the names of his opponents. This means they are listed as "(opponent) competes in singles action."
Our thoughts and condolences go out to Stephanie's family, as well as to the Williams twins.
"Together, our family will do our best to give them all the love, security, and peaceful life imaginable," Stephanie's family wrote on their GoFundMe page. "In the name of our sister and daughter we will continue to love, care and support [their children], always and forever."
Rick Rude: A Ravishing Man with a Tragic End
"He refused to budge."
Rick Rude was a unique, once-in-a-lifetime kind of wrestler. He went by the nickname "Ravishing" — and rightfully so. He had a solid moveset, great looks, and unbridled arrogance with the in-ring skill to back it up. He played hard in the ring but even harder out of it.
Mr Perfect Curt Hennig – A Great Life with an Unfortunate End
On camera, Curt Hennig was arrogant, and he backed up his Mr. Perfect persona brilliantly. However, outside of the ring, it was a different story.
Learn the story of an extraordinary life with an unfortunate end.
Doink The Clown – A Troubled Life For the Man Behind the Paint
Doink the Clown found fame in early 1990s WWE, but there was, unfortunately, trouble along the way for Matt Borne, the man behind the paint.
Read Doink The Clown – A Troubled Life For the Man Behind the Paint
Secret Life and Tragic Passing of WWE Wrestler "Crush" Brian Adams
Hailing from Kona, Hawaii, "Crush" Brian Adams was a dominant force who underwent many striking transformations over his 17-year career.
After retiring from the ring, he worked as a bodyguard for "Macho Man" Randy Savage and was excited about opening a fitness spa alongside Marc Mero in Florida. Instead, sadly, tragedy struck.
Read "Shaka, Brah!" – The Tragic Tale of 'Crush' Brian Adams
Owen Hart's Death: What Really Happened, From Those There
VINCE McMAHON: "Earlier that day, I was shocked and surprised by what Owen said."
On May 23rd, 1999, the wrestling world mourned the loss of Owen Hart. People behind the scenes on this unthinkable day reflect on the tragedy, answering the all-important questions.
Learn more in Owen Hart's Death: What Really Happened, From Those There
---
This post may contain affiliate links, which means we may earn a commission at no extra cost to you. This helps us provide free content for you to enjoy!
---
Pro Wrestling Stories is an MSN Syndicated Publication.