These tales reveal exactly the kind of man Owen Hart was. Stories from Bret Hart, Triple H, Scott Hall (Razor Ramon), Jim Ross, and more.
At the top of the NWA mountain is Nick Aldis, whose present and future has never looked brighter. Aldis opens up about AJ Styles, WWE, and more.
When Jeff Jarrett returned to the WWF in 1997, he was promised a feud with Steve Austin. Austin refused, and the reasons were numerous.
The NWA. The National Wrestling Alliance. 3 words and 3 letters that were overlooked over the years. That was until one man came along.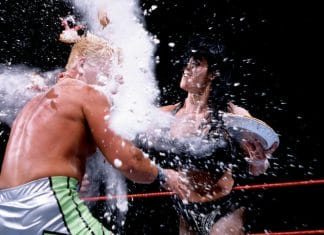 Bob Holly opens up about how Chyna and Triple H were once the cameras were turned off, Jeff Jarrett holding the WWE hostage, and more.